Category:
Digital Marketing
Introduction:
In today's digital landscape, effective communication is essential for businesses and organizations to connect with their audience. Bulk email services have emerged as a powerful tool for reaching a large number of recipients simultaneously. However, the success of your email campaigns hinges on the choice of the right bulk email verification service. In this guide, we'll delve into 11 critical factors that warrant consideration when evaluating bulk email services. By understanding these factors, you'll be better equipped to make an informed decision that aligns with your communication goals and maximizes the impact of your email campaigns.
What is a service that sends out bulk emails?
An "email marketing service" is a platform designed to facilitate the sending of a significant volume of emails to a multitude of recipients concurrently. This service proves particularly valuable to businesses and individuals seeking to efficiently reach a wide audience with their email communications. These platforms typically encompass an array of tools encompassing campaign creation, scheduling, and monitoring, along with functionalities like managing recipient lists, implementing automation processes, and accessing comprehensive analytics. Noteworthy instances of such services include industry leaders like Mailchimp, Constant Contact, and SendinBlue, among others.
Principles for using bulk emails
Utilizing bulk emails effectively involves adhering to several key principles to ensure successful communication and engagement. Here are the essential principles to consider when using bulk emails:
Permission-Based Sending: 
Only send emails to recipients who have explicitly given consent to receive communications from you. Building an opt-in list ensures that your emails are welcomed and reduces the likelihood of being marked as spam.
Segmentation: 
Divide your email list into segments based on relevant criteria such as demographics, interests, purchase history, or engagement level. Targeted content is more likely to resonate with specific segments, increasing engagement.
Personalization: 
Customize your emails with recipient names, tailored content, and relevant recommendations. Personalized emails enhance the sense of connection and relevance, leading to higher open and click-through rates.
Valuable Content: 
Provide valuable and relevant content that addresses recipients' needs, interests, and pain points. High-quality content encourages recipients to engage with your emails and builds trust over time.
Clear Call to Action (CTA): 
Every email should have a clear and compelling CTA that guides recipients on the desired action, whether it's making a purchase, downloading content, or visiting a website.
Mobile Optimization: 
Ensure that your emails are mobile-responsive, as a significant portion of recipients read emails on mobile devices. A seamless mobile experience improves readability and engagement.
A/B Testing: 
Experiment with different elements of your emails, such as subject lines, images, CTAs, and send times. You can boost your campaigns with A/B testing and data-driven insights.
Consistency: 
Maintain a consistent sending schedule to establish expectations with your audience. Whether it's weekly newsletters or monthly promotions, consistency helps keep your brand top of mind.
Unsubscribe Option: 
Include a clear and easy-to-find unsubscribe option in your emails. Respecting recipients' preferences and making it easy to opt out contributes to a positive sender reputation.
Monitor Analytics: 
Regularly monitor email analytics to assess the performance of your campaigns. Pay attention to metrics like open rates, click-through rates, bounce rates, and conversion rates to identify areas for improvement.
Compliance with Regulations: 
Adhere to email regulations such as CAN-SPAM and GDPR to ensure legal and ethical email practices. Include your physical address, an unsubscribe link, and respect recipients' privacy.
Engagement and Feedback: 
Encourage recipients to engage with your emails by asking for feedback, inviting them to reply, or participating in surveys. Engagement fosters a two-way communication channel.
By following these principles, you can create a foundation for successful bulk email campaigns that foster engagement, build customer relationships, and drive desired actions from your recipients.

Image via Unsplash
With the rise of social media, businesses are eager to work with influencers who can promote their products and services to a larger audience. While most influencers primarily operate on social media, it's important for them to have a website too. In this article, we'll explore the reasons why social media influencers should get a website and the benefits it can bring.
Why Do Social Media Influencers Need a Website?
Social media influencers build their following on platforms like Instagram, TikTok, and YouTube. However, relying solely on social media can be a risky choice for those who have a long-term vision. Platforms can disappear or change their algorithms at any time, throwing away the hard work that you put in. That's why influencers should always get a website. A website gives influencers their own personal space on the internet where they can showcase their content and interact with followers on a regular basis.
Benefits of Having a Website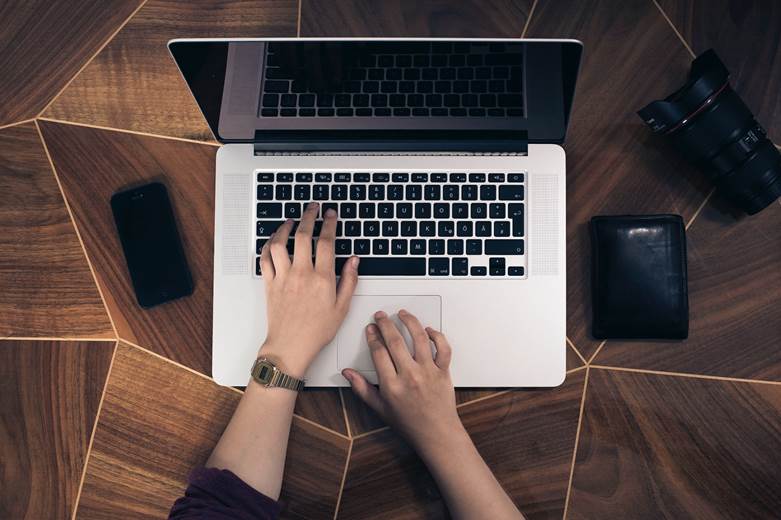 Image via Unsplash
Now that we've established why social media influencers should have a website, let's explore the benefits of having one.
Reach More People
A website helps influencers expand their reach and connect with more people. While social media posts are great for engaging with followers, the reach is limited. With a website, influencers can reach people who may not have discovered them on social media. That's because having a website improves search engine optimization (SEO), making it easier for people to find you online.
Generate Leads
Likewise, a website can help influencers generate leads for potential collaborations with brands. With a website, influencers can showcase their previous work, share their media kit, and provide contact information for businesses to reach out to them. If you're an influencer who wants to collaborate with brands, investing in a website is a must.
Create a Newsletter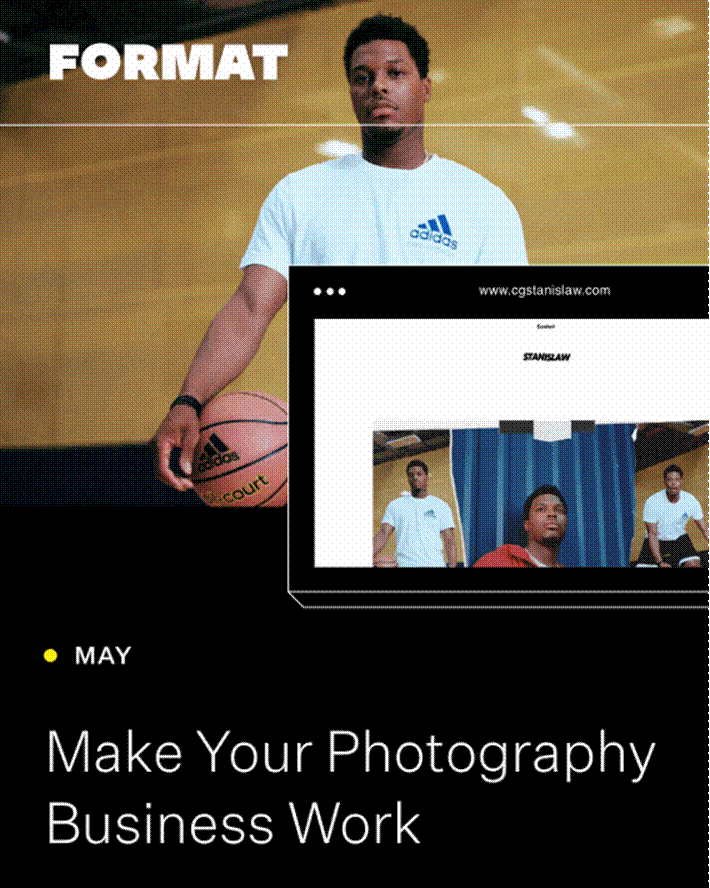 Image via ReallyGoodEmails
Having a website allows you to create a newsletter for your content. A newsletter can keep followers updated on new content, collaborations, or giveaways. It's a great way to build an email list and a loyal community.
Create Evergreen Content
Social media posts have a short lifespan, and once they're buried in a feed, they're difficult to find again. By having a website, you can create evergreen content that's always accessible and shareable. Evergreen content can attract new followers and keep existing ones engaged.
Promote Products and Events
Influencers can use their website to promote products and events. A website is an ideal platform for spreading the word and generating buzz. By including a call-to-action on your website, you can encourage your followers to purchase products or participate in events.
Monetize Your Content
One of the biggest benefits of having a website as a social media influencer is the ability to monetize your content. While social media platforms offer some form of monetization, they're still controlled by the platform. With a website, influencers can explore a variety of revenue streams, including sponsored content, affiliate marketing, and product sales.
Collect Testimonials
Image via Habits New York
Testimonials are a powerful tool for social proof. It can help to establish an influencer's credibility and reputation. By including a testimonial section on your website, you can showcase feedback from satisfied customers and clients. This is a great way to build trust with potential partners and collaborators.
Utilize the Power of SEO
Search engine optimization (SEO) is the practice of optimizing a website to rank higher in search engine results. By incorporating SEO into your website, you can attract new followers who are searching for content related to your niche. This can help to increase visibility and reach. With the right SEO strategy, influencers can establish themselves as a leading authority in their field and attract even more opportunities.
How to Create Your Website
If you are convinced that creating a website as a social media influencer can be beneficial for your brand, we're going to show you how. Here are 5 tips to create a website that will effectively promote your brand:
Add What You Offer
Image via Habits New York
As shown on influencer-created brand Habits New York, you want to first add what you offer as a product or service to your website. Make sure these offerings are clearly displayed on your website, so that potential clients can easily understand how they can work with you.
Create SEO Content
Another important aspect of your website is creating SEO content. This means creating content that is optimized for search engines, so that when people search for keywords related to your brand or services, your website will appear in the search results. This can effectively be done with our SEO package.
Tell Your Story
Your website should also tell your story. People are more likely to engage with and support a brand that they feel a personal connection to. Share your personal story as a social media influencer, including your brand's values and personality.
Add Contact Information
In addition, make sure your contact information is easily accessible on your website. This can include your email address or a contact form. This makes it easy for potential clients and collaborators to reach out to you and begin a conversation.
Embed Social Media Links

Image via Habits New York
Last but not least, you want to embed links to any social media accounts that you use. This will help drive traffic to your social media platforms, which can increase your followers and engagement.
Conclusion: Why Influencers Need a Website
In conclusion, a website can be a valuable tool for social media influencers to expand their reach, credibility, and monetization opportunities. By utilizing the power of SEO, influencers can further establish their personal brand and increase their online presence.
Creating a website can seem daunting, but with Etechnocraft, getting started is easy. Check out our packages to start building your online business today.
When a brand's website ranks higher on a search engine results page, their SEO strategies are considered successful. A fact that is believed by most of marketers is that the first five organic search results gain around more than 70 percent of clicks.  One of the best methods to implement higher website ranking would be having strong backlinks. Certain agencies offer Perfect Link Building Services and related packages that help a brand with SEO link building and related services.
Link Building
It is the process of gaining backlinks from other authoritative websites. Search engines identify backlinks as an endorsement from other websites. This would make the search engine consider your website and content as valuable and important. Hence, the search engine ranks your website higher in search engine results.
Link building techniques for a website:
High quality content always has more views and traffic. People may engage with the content you provide on the website and may even share it on social media. This helps in improving the search rankings of your website. With little efforts, link building can create a huge impact. The brand should be tactful enough to identify the right opportunity and utilise various aspects such as social media marketing, blogging, search engine optimisation and so on.
        Social Bookmarking Sites: This digital service allows the users to add, edit and even share bookmarks of various web pages. It is known as one of the popular off-page SEO activities that helps earn good links, increase traffic and brand value. Social bookmarking sites can be ideal places for relevant searches. Such websites rank higher in search engine results. Hence, social bookmarking sites can help your website in gaining high-quality and authoritative backlinks that help in increasing the domain authority. This would also help in gaining traffic on your website that can decrease bounce rates.
        Guest Posting: Guest posting means contributing articles, content in the form of a post in a popular and authoritative blog that helps increase exposure, relationships and high-quality backlinks. As bloggers look for fresh content to attract the attention of new readers, they can allow your brand to create guest posts. Such an activity helps both parties to earn higher search rankings and increases traffic. Most companies implement such strategies that use perfect link building services, one of them being SEO link building.
        Directory Submission: This is one of the most powerful link building techniques. It is the activity of submitting the URL of the website and details in an online directory. This can be a basic aspect of link building that helps in SEO. There are three types of directory submissions namely free web listing, paid web listing and reciprocal regular web listing.
        Article Submission:  It is the process of creating articles relevant to the business website and submitting them in article submission directories. The articles and the content created must be unique to garner more traffic on the website. To gain high quality backlinks, link builders always suggest article submission as it can help earn backlinks from sites which has similar content provided by the website. You can provide hyperlink of the website in the guest post on blogs. The readers can thus discover your website with the help of hyperlinks.
        Business Profile Creation: It is the process of creation of profiles on various platforms on websites such as forums, image sharing websites, ads, social networking sites etc. Such websites are of high authority and can help your website rank higher in search engine results. Hence, creating business profiles and adding details of your website or brand on such websites can help the business gain more exposure among the target audience.
        Infographic Submission: It is another technique for SEO that marketing companies use extensively. It means creating a graphic representation that contains some information or data. The reasons behind some popular infographics can be the eye-catchy factor, interesting content or images and ease in circulation. It helps users understand complex ideas in an easy way. The graphics can attract most viewers that helps the post on your website go viral. This helps in gaining organic and relevant traffic to your website.
        Meaningful Commenting on Blogs: Commenting on blogs can be a great way to share opinions and exchange ideas regarding a topic or a blog post. It helps to build relationships among bloggers, readers and blog posts. However, the comments made should be meaningful and relevant to the content available on the blog. In short, comments should help initiate conversations and lead to further popularity, increase in traffic or link building. This is one of the best methods digital marketing companies can implement for link building on your website.
        Forum Submission: Forums can be online platforms that discuss various topics. People visit such platforms to learn and know more about some topics that interest them. Bloggers can share their knowledge regarding any topic with the links of their websites. The readers can then visit websites if they find the content is of interest to them. Certain compelling posts get shares as well. This can help increase backlinks, draw organic traffic and reduce bounce rate of your website if such a strategy is implemented.
        Competitor Backlink Analysis: It helps in evaluating the competitor's website performance, the backlinks they have acquired and the authority they have in the niche market. If you perform a regular analysis of competitors, it can help in knowing how well the competitors perform and the quality of websites linked to them. This helps in gaining an insight regarding the rankings of their websites and the current position of your website as well.
        Social Media Promotion: Promoting your website, its content, infographics etc. on social media platforms help gain more traffic and conversions. Shares and likes on such platforms can help your business grow. Fresh and high-quality content gives new fans, subscribers and even leads.
        Broken Link Building: It is a process that stops the user from visiting a page or a website that doesn't exist. It involves replacing such dead links with working links. In such cases, you can identify the opportunity with the help of various tools and replace such links with your relevant links. Agencies can help identify broken links and build the links in the favour of websites based on the relevancy of the content and niche market. As digital marketing agencies have experience working on different niche markets, the companies would also be aware of the changing trends and can implement the changes on your website accordingly.
        Internal Links: Such links go from one page to another page within your website. It is usually ignored but is a great way to help people delve deeper into the website. Make sure that a good phrased keyword is available and link it to any of the pages on your website so that the user stays for longer and explores various other pages on the website.
o   Benefits of internal linking:
o  Helps improve page authority
o Decreases bounce rate of the website
o  Smart internal linking helps improve overall crawl ability and indexation of the website
o  Improves traffic and exposure of older blog posts
o  Helps in keyword rankings if the content is relevant and has internal links
o  Having good keyword phrases helps link relevant content with content from other websites
Implementing a proper link building strategy can help your website gain better results in terms of SERP position as well as website traffic. Certain agencies offer various packages that can help you in successful SEO link building. Such agencies also make sure to provide assistance in most of the digital marketing services. Hence, it's always beneficial to seek the assistance of reputed SEO link building companies to gain maximum profit and conversions.