Image via Unsplash
With the rise of social media, businesses are eager to work with influencers who can promote their products and services to a larger audience. While most influencers primarily operate on social media, it's important for them to have a website too. In this article, we'll explore the reasons why social media influencers should get a website and the benefits it can bring.
Why Do Social Media Influencers Need a Website?
Social media influencers build their following on platforms like Instagram, TikTok, and YouTube. However, relying solely on social media can be a risky choice for those who have a long-term vision. Platforms can disappear or change their algorithms at any time, throwing away the hard work that you put in. That's why influencers should always get a website. A website gives influencers their own personal space on the internet where they can showcase their content and interact with followers on a regular basis.
Benefits of Having a Website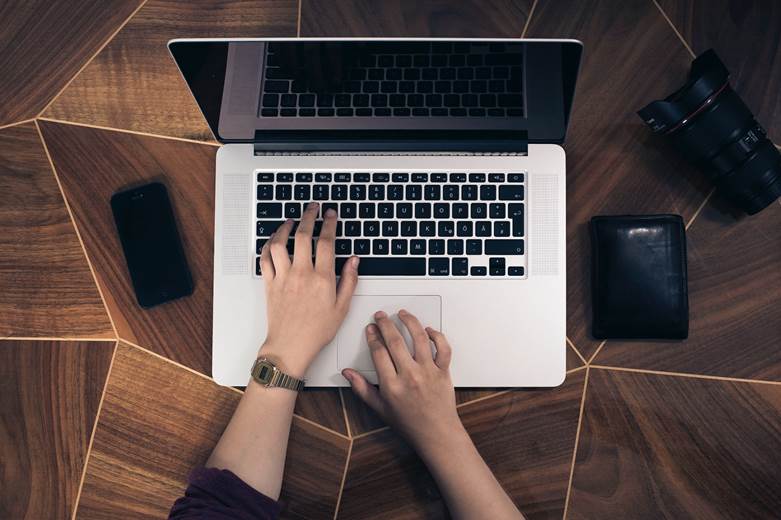 Image via Unsplash
Now that we've established why social media influencers should have a website, let's explore the benefits of having one.
Reach More People
A website helps influencers expand their reach and connect with more people. While social media posts are great for engaging with followers, the reach is limited. With a website, influencers can reach people who may not have discovered them on social media. That's because having a website improves search engine optimization (SEO), making it easier for people to find you online.
Generate Leads
Likewise, a website can help influencers generate leads for potential collaborations with brands. With a website, influencers can showcase their previous work, share their media kit, and provide contact information for businesses to reach out to them. If you're an influencer who wants to collaborate with brands, investing in a website is a must.
Create a Newsletter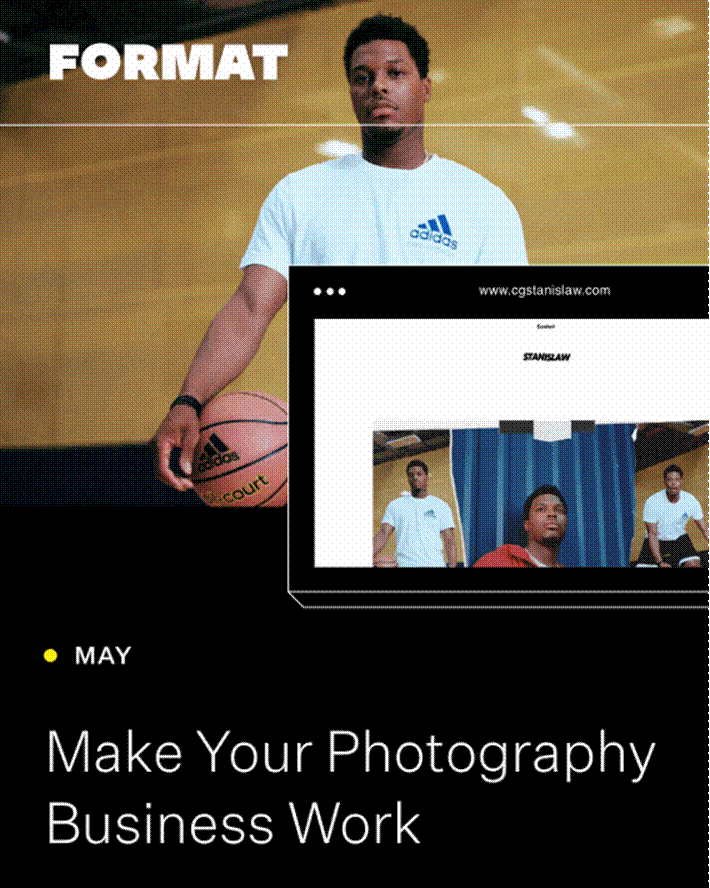 Image via ReallyGoodEmails
Having a website allows you to create a newsletter for your content. A newsletter can keep followers updated on new content, collaborations, or giveaways. It's a great way to build an email list and a loyal community.
Create Evergreen Content
Social media posts have a short lifespan, and once they're buried in a feed, they're difficult to find again. By having a website, you can create evergreen content that's always accessible and shareable. Evergreen content can attract new followers and keep existing ones engaged.
Promote Products and Events
Influencers can use their website to promote products and events. A website is an ideal platform for spreading the word and generating buzz. By including a call-to-action on your website, you can encourage your followers to purchase products or participate in events.
Monetize Your Content
One of the biggest benefits of having a website as a social media influencer is the ability to monetize your content. While social media platforms offer some form of monetization, they're still controlled by the platform. With a website, influencers can explore a variety of revenue streams, including sponsored content, affiliate marketing, and product sales.
Collect Testimonials
Image via Habits New York
Testimonials are a powerful tool for social proof. It can help to establish an influencer's credibility and reputation. By including a testimonial section on your website, you can showcase feedback from satisfied customers and clients. This is a great way to build trust with potential partners and collaborators.
Utilize the Power of SEO
Search engine optimization (SEO) is the practice of optimizing a website to rank higher in search engine results. By incorporating SEO into your website, you can attract new followers who are searching for content related to your niche. This can help to increase visibility and reach. With the right SEO strategy, influencers can establish themselves as a leading authority in their field and attract even more opportunities.
How to Create Your Website
If you are convinced that creating a website as a social media influencer can be beneficial for your brand, we're going to show you how. Here are 5 tips to create a website that will effectively promote your brand:
Add What You Offer
Image via Habits New York
As shown on influencer-created brand Habits New York, you want to first add what you offer as a product or service to your website. Make sure these offerings are clearly displayed on your website, so that potential clients can easily understand how they can work with you.
Create SEO Content
Another important aspect of your website is creating SEO content. This means creating content that is optimized for search engines, so that when people search for keywords related to your brand or services, your website will appear in the search results. This can effectively be done with our SEO package.
Tell Your Story
Your website should also tell your story. People are more likely to engage with and support a brand that they feel a personal connection to. Share your personal story as a social media influencer, including your brand's values and personality.
Add Contact Information
In addition, make sure your contact information is easily accessible on your website. This can include your email address or a contact form. This makes it easy for potential clients and collaborators to reach out to you and begin a conversation.
Embed Social Media Links

Image via Habits New York
Last but not least, you want to embed links to any social media accounts that you use. This will help drive traffic to your social media platforms, which can increase your followers and engagement.
Conclusion: Why Influencers Need a Website
In conclusion, a website can be a valuable tool for social media influencers to expand their reach, credibility, and monetization opportunities. By utilizing the power of SEO, influencers can further establish their personal brand and increase their online presence.
Creating a website can seem daunting, but with Etechnocraft, getting started is easy. Check out our packages to start building your online business today.
For a considerable lot of us, web-based life is a baffling and ever-changing corner of the web. Systems rise and fall at fast rates. However, one generally appears to remain at the cutting edge of our brains. Unmistakably Facebook is the spot to be, and 2.26 billion clients may feel slanted to concur. On the off chance that you have a feeling that you're not capitalizing on Facebook PPC promotions (or are too reluctant to even think about diving at present), you may have asked yourself how compelling efforts can occur through the informal organization.
As the information appears, Facebook is just a tight second spot to YouTube as far as prevalence among US crowds, and the incredibly famous interpersonal organization is twice as mainstream as its closest like-for-like contender.
Usually, this implies your PPC battles will be open for additional clients whenever used on the pages of Facebook. If your business has a genuine desire to concentrate on achieving more clients or scaling as proficiently as could be expected under the circumstances, it's worth taking a gander at building some PPC crusades to go on Facebook.
Be that as it may, how precisely would users be able to upgrade their PPC crusades? Furthermore, exactly how powerful could Facebook PPC be? How about we dive into how organizations can streamline their Facebook PPC battles such that drives changes and creates development:
Upgrade your business channel
On account of PPC promotions set through Google, crowds will be effectively hoping to purchase the items or administrations being referred to, while with Facebook, it's unquestionably bound to be the situation that you're engaging crowds who are essentially perusing with little expectation of making a quick buy.
This might be dangerous in case you're hoping to work on a little spending plan for promotion.
Given this, it could be progressively valuable to make a Facebook crusade that is increasingly centered away from the demonstration of making a prompt buy. Utilizing Facebook as your foundation, it's possibly generally valuable on the off chance that you run a progression of battles simultaneously, all with various objectives which could prompt making your social deals channel.
One of the most intentional pipes you could make as a feature of your Facebook PPC battle could concentrate on commitment. This assists with tricking new clients in and is maybe best when embraced through the mechanism of video.
It merits pausing for a minute to consider precisely who your intended interest group are before concentrating on creating a crusade that fabricates significant associations with them.
Make sure to manufacture connecting with content for forthcoming clients and advance your crusades. At the point when a transferred bit of media has accomplished a sound number of perspectives – state, more than 2,500 – make another transformation battle that objectives clients who saw around 25% of your video.
By focusing on crowds who have just been occupied with reviewing your battle, it's conceivable to yield a lot higher transformation rates instead of promoting in a progressively unfocused way.
Construct presentation through recurrence
It's conceivable to screen the occasions one explicit client sees your publicizing effort through promotion recurrence. This is an essential metric since crowds that witness your promotion more than once are bound to review it.
It's critical to leave your imprint inside crusades – yet be cautious about exaggerating your recurrence – if your advertisement shows up time and again, it'll just prompt clients to overlook your marking.
To assist you with assuming responsibility for your presentation, make sure to put a recurrence top on your promoting report. When the crowd is soaked, your PPC costs will gradually start to increment.
If you notice sharp increments in your costs, it could merit copying your advertisement set and re-propelling it for new targets – in this manner assisting with realigning your battle for new crowds.
Cause your financial limit to go further
A/B testing is continuously an incredible method for checking which kind of crusade is best for your business.
At the point when you initially make your PPC arrangement for Facebook, you'll likely be running a few promotion sets with different adverts inside each set. To pick which advertisement set is increasingly successful, it's essential to examine the measurements accessible to see which crusade is the best to help you achieve your objectives.
At the point when you've figured out which advertisement is performing best, tenderly distribute more spending plan towards the set – a consistent increase in around 10-20% will assist with advancing the cash you're utilizing without taking such a large number of risky dangers.
On the off chance that you keep on observing empowering results, rehash the procedure every day until you see indications of reduced profits for your speculation.
To assist with contemplating your promotion execution all the more forensically, Google Analytics has a substantial stage for picking up bits of knowledge into battles. In contrast, outer scenes like Finteza can give precious bits of knowledge into your general site execution just as profound traffic quality checks.
Adjust your objective market
Legitimate positions carry flawlessness to PPC battles. It's conceivable to utilize programmed situations here just to alter your settings. There's no set-in-a-stone answer here, yet various choices will profit from multiple kinds of battles.
For instance, on the off chance that you choose to fuse Instagram into your advertisement come to, it's sensible to expect far more exceptional commitment. Yet, almost certainly, you'll see far fewer remarks or likes on the off chance that you decide to put your promotion as a Facebook page post.
Another powerful extra comes Facebook Messenger, which by and large performs well with regard to transformations. Crowd Network positions can frequently build a brand's span; however, it's essential to continually screen your measurements to guarantee that no planning is being squandered.
Get the correct offering alternative.
Facebook utilizes a closeout-based framework when running publicizing efforts. The informal community picks the most proper advertisement for crowds dependent fair and square of cash offered by an organization and its presentation on the site.
The offering framework used by Facebook is getting more perplexing than prior during the 2010s be that as it may, and now clients need to pick how they need to streamline their advertisements. Promoters need to select the sort of battle they need to run – regardless of whether it depends on changes as connection clicks, greeting page sees, or sure on-location collaborations.
Usually, this will require some thoughtfulness and organizations should have an away from of their particular promoting objectives before deciding the offering alternative that best suits them.
Reuse advertisements to safeguard commitment figures
It's indispensable that your notices go down well with their target groups. Increasingly well-known promotions will be seen broadly as progressively useful among clients, and will probably get impressively more commitment from targets.
In any case, a large number of the promotion tests that you'll perform to improve your PPC crusades will evacuate your remarks and restart your commitment details for each post.
This can be an aggravation due to the estimation of preferences and remarks to sponsors, in any case, it's conceivable to use the procedure of 'social stacking' that assists with saving all collaborations in consideration for all to see on the web.
To perform social stacking, go to the promotion review page for the current commercial you're expecting to keep. Snap on the drop-down menu to the upper right of the see and select the choice 'Facebook Post With Comments'. Duplicate the finish of the current URL for your advertisement and afterward decide to 'Utilize Existing Post' when setting up another crusade. Glue the duplicated Post ID from the past advance and presto – a fresh out-of-the-plastic new PPC promotion with all the significant likes and remarks extended.
Diminish Jobes is the Content Marketing Manager at Solvid, an advanced showcasing office that spends significant time in SEO, paid promoting, and site planning.
Consistently the online life-promoting network transforms into seers — we all things considered attempt to anticipate what patterns, highlights, and advancements will happen in the up and coming year. Attempting to predict online life patterns is significantly more dependable than fortune-telling regardless of whether you're utilizing crystal gazing as a structure for that.
Most web-based social networking expectations remain on the current patterns and research, which makes them almost sure to be exact. It's a typical truth that online networking stages are continually transforming, they think of new highlights, change calculations, audit their separate approaches, and everything influences how we do a showcase on social. In any case, dislike these progressions appear unexpectedly — they are on the whole the consequences of a web-based life organization's vision and plan of action or extreme conditions.
To recognize patterns that will overwhelm online life this year, we have to think about these inside and outside conditions. What's more, that is actually what I did to make up this rundown of five significant patterns that will be unmistakable in 2020. Notwithstanding necessarily depicting what's in store in 2020, I additionally give a few proposals on the most proficient method to utilize these patterns furthering your image's potential benefit.
1. Let information investigation lead your procedure
Information is a force, and internet-based life organizations need to engage their clients and brands or rather draw in more speculations. That is why they are giving internet-based life chiefs increasingly more access to bits of knowledge and information examination. Facebook is continually extending Creator Studio's and Facebook Insights' usefulness, Twitter is adding more bits of knowledge to Media Studio, and Pinterest is adding Pinterest Trends to illuminate marks on client conduct.
This year we are probably going to see more approaches to get to client slants on various stages and tap into this information for advertising and online life investigation. Simultaneously, because of pattern number three on this rundown, brands may need to change how they used to do online presence showcasing, particularly with focused publicizing. There are ethical and deceptive approaches to utilising information, and the forthcoming year will most likely be an ideal opportunity to reexamine these terms. That may urge brands to get progressively associated with the exploration of openly accessible information with the assistance of social tuning in, for instance.
The most effective method to be on-pattern
Ensure your online networking system depends on bits of knowledge increased through information inquire about, not a visually impaired supposition. Utilize the bits of knowledge given by stages like Facebook and Instagram Insights, Twitter Analytics, etc. to discover what substance performs best, when you should post, and what reverberates with your crowd. Your KPIs ought to react to your objectives – on the off chance that you are raising brand mindfulness, focus on the number of adherents, in case you're concentrating on network building, monitor the commitment measurements.
Gather and dissect openly accessible information; this is the most ethical approach to direct advertising research without attacking anybody's security. Social observing and listening instruments, for example, Awario or Brandwatch separate the opinion, reach, socioeconomics, and client conduct inclines behind any marvel you need to inquire about via web-based networking media.
2. Make your correspondence progressively private
In 2019 Mark Zuckerberg asserted that "what's to come is private". This was a fantastic unforeseen development for the organization which began as support of meeting individuals and interfacing with outsiders. Facebook's CEO declared that from now on the stage will organize approaches to construct and support littler networks and tet-a-tet correspondence, meaning more spotlight on Groups and Messenger just as WhatsApp. What's more, it's not merely Facebook, internet-based life applications have been presenting more security-driven highlights of late including Instagram's "Dear Friends" list, different updates to DM's usefulness for Twitter and Instagram, and more ways for brands to oversee social informing. With the up-and-coming upgrade of the Facebook channel (expected to be turned entirely out in Q1 and the new capacity to constrain answers to your tweets, clearly 2020 will be the time of private internet-based life.
The go-to private correspondence is inspired by client conduct. Individuals mostly got substantially more into informing their companions and collaborating in little intrigue-based networks. Web-based social networking organizations considered that and are currently giving individuals what they need. In any case, mulling over what number of protection embarrassments we had over the most recent few years, it's anything but difficult to envision that the go-to security was additionally incited by the purpose of improving one's notoriety, particularly when we are discussing Facebook.
The most effective method to be on-pattern
If you don't have a Facebook bunch for your clients yet, it's about time that you start one.
Utilize the "Dear Friends" list on your Instagram record to impart elite substance to your most connected supporters.
Go past the huge three by investigating littler networks on Reddit and Quora for better chances to draw in the crowd.
3. Take up the progressive social obligation
This will likely be the most noticeable topic in the news inclusion of online life organizations for 2020. By and by, it is anything but another pattern — the strain to sift through the issues with spamming, deception, control of the calculation, and the online networking sway on clients' emotional wellness has been there for some time.
In 2020 we can anticipate more guidelines on promotions, increasingly complex calculations for finding spammers and bots, and more ways for clients to control what they see on the timetable. In 2019 we saw a few activities taken by the stages themselves as well as by the state. In essence, there were a few legal disputes around making a counterfeit commitment and selling devotees and preferences that could become points of reference for making enactment around this issue.
Both Facebook and Twitter CEOs freely expressed that a definitive structure for managing deceiving advertisements and taking care of clients' information should originate from the central on-screen characters and autonomous master boards of trustees, not the internet-based life organizations. California Consumer Privacy Act is the principal endeavour at such enactment. This will positively influence how brands publicize on social and direct showcasing research (see pattern number one).
Online networking organizations likewise face a more significant test – how to abstain from securing individuals their internet-based life bubbles and making reverberation chambers that slant their perspective on the world? This is a more extensive test for our general public when all is said in done. In any case, we can't overlook the way that online life adds to fueling the political and social partition among individuals, and it may be the ideal opportunity for stages to reevaluate the centre's usefulness and calculations behind them.
Another region where web-based life organizations are urged to assume greater liability is psychological wellness. At this point, it is self-evident (and affirmed by investigating) that internet-based life can negatively affect clients' confidence and mental wellness, particularly among young people, and online life organizations need to pay heed to that. A few stages have just made positive developments by educating clients about how much time they are spending on the application. The following substantial change will concern vanity measurements (see underneath). In 2020, it's normal that there will be more stage guidelines that intend to shield clients from misuse and tormenting and more ways for clients to channel the data they would prefer not to devour.
Ensure your promotions agree to the stage guidelines.
Dispose of scrappy development hacks, for example, purchasing supporters or utilizing outsider apparatuses for follow-unfollow strategies for real commitment and network building.
To make communications with your crowd real, comprehend when those cooperations are welcome. The ideal approach to begin drawing in with individuals on the web is by remarking and answering to their open posts: and obviously, your remarks ought to be essential and pertinent. You can discover individuals and presents on connect through observing online networking — just screen catchphrases and expressions fitting your speciality.
Utilize social tuning-in, contender and hashtag research to discover accounts identified with your speciality and connect with them in the remarks. Offer your ability or start discussions talking about significant points.
4. Concentrate less on vanity measurements
This pattern is mostly identified with the past one. In 2019, we saw a few examinations around concealing vanity measurements, for the most part as a check, on Facebook and Instagram. Twitter's CEO has likewise been vocal about his longing to move away from vanity measurements. Additionally, both Instagram and Twitter have somewhat changed their plan to put less accentuation on the number of supporters a record has. The dismissal of like the check is most likely inspired both by excellent and useful reasons, contrasting your number of preferences with other people is demonstrated to harm one's confidence.
Concealing vanity measurements from anybody could dispense with the weight of rivalry individuals feel and make internet-based lifeless distressing. Instagram has additionally uncovered that during the tests, they found that disposing of like tally prompts progressively content on the stage, and that is the thing that any web-based life organization needs.
That is the legitimate result of the last point, if individuals feel less strain to get the most likes, they will contact quieter with posting. Plan to bid farewell to like includes in 2020.